Who We Are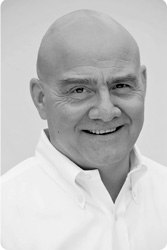 STEVE HAWEELI
President
Conceived by veteran restaurant publicist, Steve Haweeli, Metro Restaurant Marketing launched in the fall of 2012 as a natural outgrowth of WordHampton Public Relations – its parent company which launched in 1992. MRM markets restaurants in the five boroughs and beyond executing public relations, social media and email marketing on behalf of its clients.
The company continues to be a driving force behind the success of its clients across all sectors by building brand reputations through creative and strategic thinking, traditional media relations, digital marketing and most importantly, client partnering. The firm's prosperity has been acknowledged with multiple MarCom and Fair Media Council Folio Awards, a PRSA Big Apple award, a PRSA Bronze Anvil award, among others. Haweeli credits these accolades to the team's commitment to learning the developing media landscape, as well as a determined attitude toward results.
Haweeli can often be found rooting for the Yankees or Islanders, fishing for stripers or with paintbrush in hand – his other love is art. As an artist, he creates vibrant contemporary abstract works in oil and acrylic. His works have been shown throughout the New York metropolitan area and the Hamptons.